Why Does My Foundation Brush Leave Streaks?
We may earn commissions for purchases made through links on our site. Learn more on our about us page.
There are so many different foundation brushes on the market that you can find online or in-store. All have different qualities to them, and almost all are made from different materials to suit the desires of consumers all around the world.
All of these brushes serve the same purpose, but often we find them having outcomes that can be desirable or undesirable. So let's talk more about why some foundation brushes might leave streaks. Is it the foundation or the foundation brush to blame? Let's find out!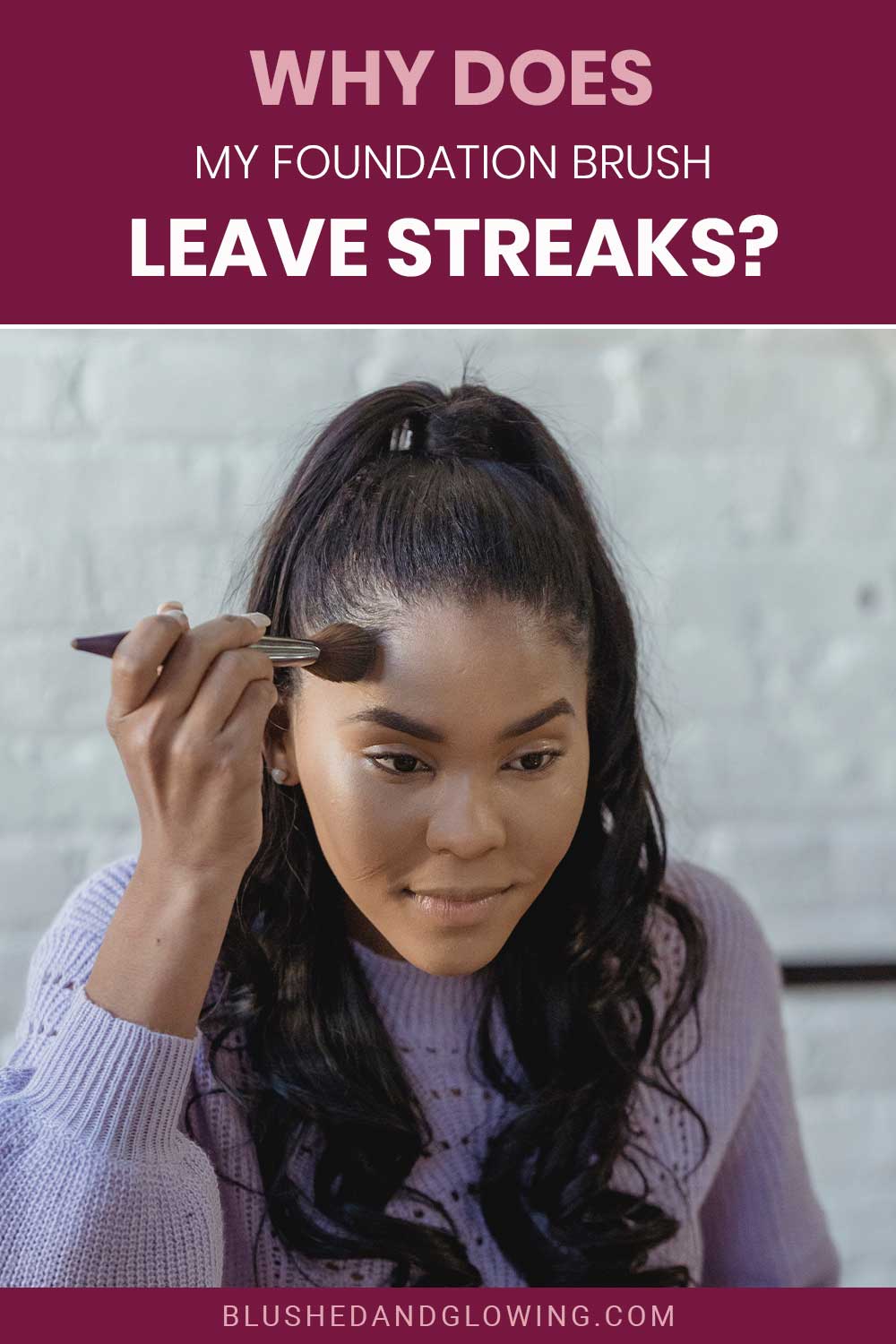 Why Does it Happen?
Setting aside the possibility of it being related to the quality of the formula of the foundation you are using, the streaks are caused by the motion in which you apply your foundation.
You'll find that those streaks will appear if you use a paintbrush motion on your face as if you are painting.
Another reason it might be happening is due to the quality of your brush if the bristles are rather thicker than usual.
Unfortunately, the thick bristles are more likely to leave those unwanted streaks of foundation that are difficult and time-consuming to blend. So how can we stop these streaks from appearing?
How Can You Stop it?
You can prevent these streaks from appearing by applying your foundation with the brush in a circular motion instead of a singular straight painting-like motion. This will allow the brush to blend the foundation more.
Another option would be to ensure the purchase of software foundation brushes. Those that have the quality of thinner bristles compared to the brushes with thicker bristles.
One way to ensure you are purchasing a brush of higher quality is to consider the brush's reviews and the materials.
Should You Buy a New Brush?
Purchasing a new brush is a valid option if you've tried to apply the makeup with a brush in that circular motion and are still seeing those streaks. Listed below are five makeup brushes that could work better for you!
Airbrush Blurring Foundation Brush #101 – Ulta
Perfecting Face Brush – bareMinerals
Sculpting Foundation Brush – Estee Lauder
Foundation Brush – Decorté
Ultimate Foundation Brush – Youngblood
What Type of Foundation Brush is Best for Foundation?
There are so many different skin types, and there are so many different formula foundations that are on the market today.
So it's hard to choose and be confident in which one is right for you, which is why it's important to try and see what's right for you. Listed below are some popular high-quality foundations in the market today.
Giorgio Armani Luminous Silk Foundation
Charlotte Tilbury 8 Warm Airbrush Flawless Foundation
Nars Light Reflecting Foundation
Fenty Beauty Pro Filt'r Soft Matte Longwear Liquid Foundation
Estée Lauder Double Wear Stay-in-place Foundation
Final thoughts on Why my Foundation Brush Leaves Streaks
Streaks could result when applying foundation due to the quality of the brush or even the method in which the makeup is applied. To prevent the streaks, try to apply your makeup in a circular motion or replace your foundation brush with softer high-quality bristles.