Which Color Highlighter Is Best?
We may earn commissions for purchases made through links on our site. Learn more on our about us page.
If you've been wondering which color highlighter is the best, you are not alone. It depends on your own preference as well as your skin tone.
Why do skin tones matter? This is because certain highlights are better with certain skin tones while others are not.
Do you want to learn how to pick the best color highlighter for you? Then, you're in the right place because you'll get all the tips you need to choose the highlights that look great on you.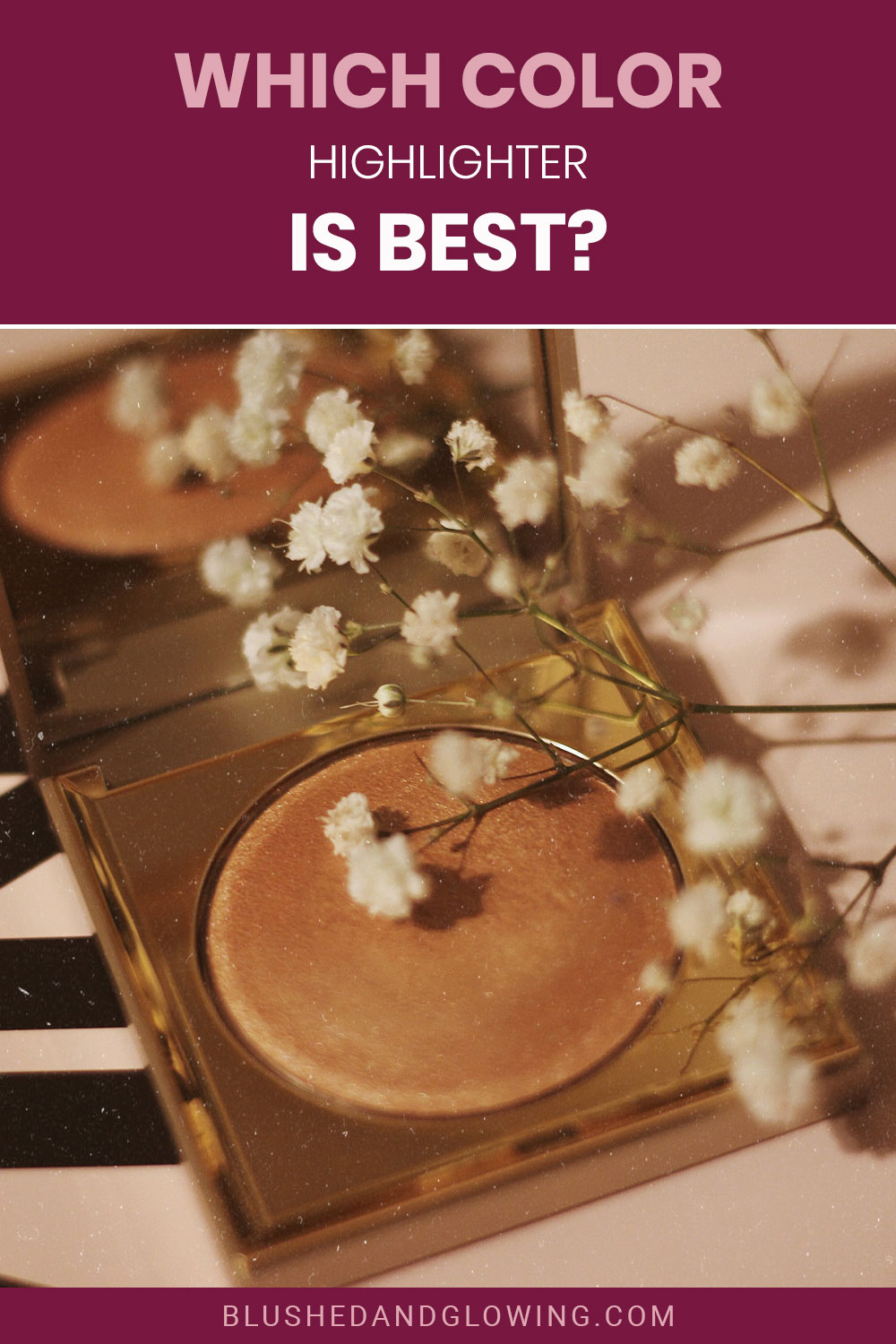 How to Pick the Best One for Your Skin?
Different highlights complement different skin tones beautifully. Here's how to determine your skin tone:
Check Your Skin
You're most likely a cool skin tone if you can see blue and pink undertones in your skin. But if you see yellow and golden undertones in your skin, you may have a warm skin tone.
Use Jewelry
Jewelry is a useful tool to figure out what skin tone you are. For example, if you put a golden piece of jewelry on your skin and it compliments it, you likely have a warm skin tone. However, if silver looks better on you, you have a cooler one.
Now you know how to determine your skin tone, here are the highlights that complement each one:
Most blonde highlights
This can range from ash blonde to platinum, but these highlights look good on cooler skin tones.
Most brown highlights
These highlights look best with warm skin tones with olive undertones.
Most red highlights
Red highlights work well on pale skin that has cooler undertones.
Most black highlights
Black looks best on deeper skin tones with warm undertones.
What are the Most Popular Tones This Season?
As we head into the fall and winter, it's time to think about the highlights. Here are the most popular highlights this season:
Curl lights
Curl lights are exactly what you think they are. It's darker hair with some blonde highlights on the curls.
Rich Brunette
This is also referred to as chocolate, as the colors typically complement the season. It's brown with golden & orange undertones.
Warm Red Brown
This is brown with some red & golden highlights that look wonderful with cooler skin tones. Ask your hairstylist to do this for you if you like these highlights.
Toasted Caramel 
You don't have to give up your summer colors just yet. Instead, you can add some golden tones to your already blonde hair to make it fall-ready!
Low Maintenance Highlights
Everyone is busy, so highlights that are easy to maintain are important. So why not add some dimensional low-maintenance highlights to your hair as a stylish option?
Vivid Highlights
These highlights are still popular this year, where it creates depth with the natural base. Be it blonde, red, or another color, these highlights will be a showstopper wherever you go.
Best Highlighter Brands this Year
If you are looking to do your own highlights this year, you'll want to use the best brands. The best ones provide the results you are looking for. Here are three of the best brands you should look into:
Wella Illumina Permanent Creme Hair Color
This is one of the best highlighter brands of the year, with over 500+ Amazon positive reviews. This brand carries 36 shades of highlights.
This means if you need blonde or darker highlights, you'll find them within this brand. It helps coat the hair with Microlight technology, which has reflective illuminating particles.
Matrix SoColor Pre-Bonded Permanent Hair Color
This is a budget-friendly highlighter that you can purchase to do your hair. There are 90 shades to choose from, and it also lasts a long time!
Sparks Permanent Creme
It has a strong smell, but it works wonderfully for any colored hair. It has 86 shades to choose from. In addition, it has lipids in it to help bind the color while moisturizing your hair at the same time!
Is Liquid or Powder highlighter better?
We all know that liquid works well to cover all areas of the head. But did you know that there are powder highlighters too? Here's the difference between the two:
Liquid
It can cover the entire head, especially if you want highlights all over
Easy to use
Powder
You can control which sections get highlights
Perfect for root and hairline touch ups
So there you have it. There's no clear winner, as it depends if you need your whole hair done or not. If you only need a touchup, then powder would be better. However, the liquid is best if you need your whole hair done.
Highlighters You Should Avoid
You know by now which highlighters to use for your hair. Here is some information you can use to make sure that you avoid bad highlighters:
A long list of bad ingredients
Critical reviews left by real customers
Fades away quicker than it claims
Final Thoughts on Choosing the Best Highlighter
If you are going down the DIY route of highlighting your hair, you should invest in a good one. This may mean saving up for it so you can get the desired results.
Thankfully, reputable brands make it easier to get professionally styled highlighted hair at home. By choosing the best one for your hair and skin tone, you'll have that beautifully highlighted hair that you've dreamed of!