Where Is Drugstore Makeup Cheapest?
We may earn commissions for purchases made through links on our site. Learn more on our about us page.
You probably see a great selection of makeup in various drugstores across the country. Sometimes there are deals every day or every so often.
Which stores are they? Well, read on to find out where the best places to find the cheapest makeup are.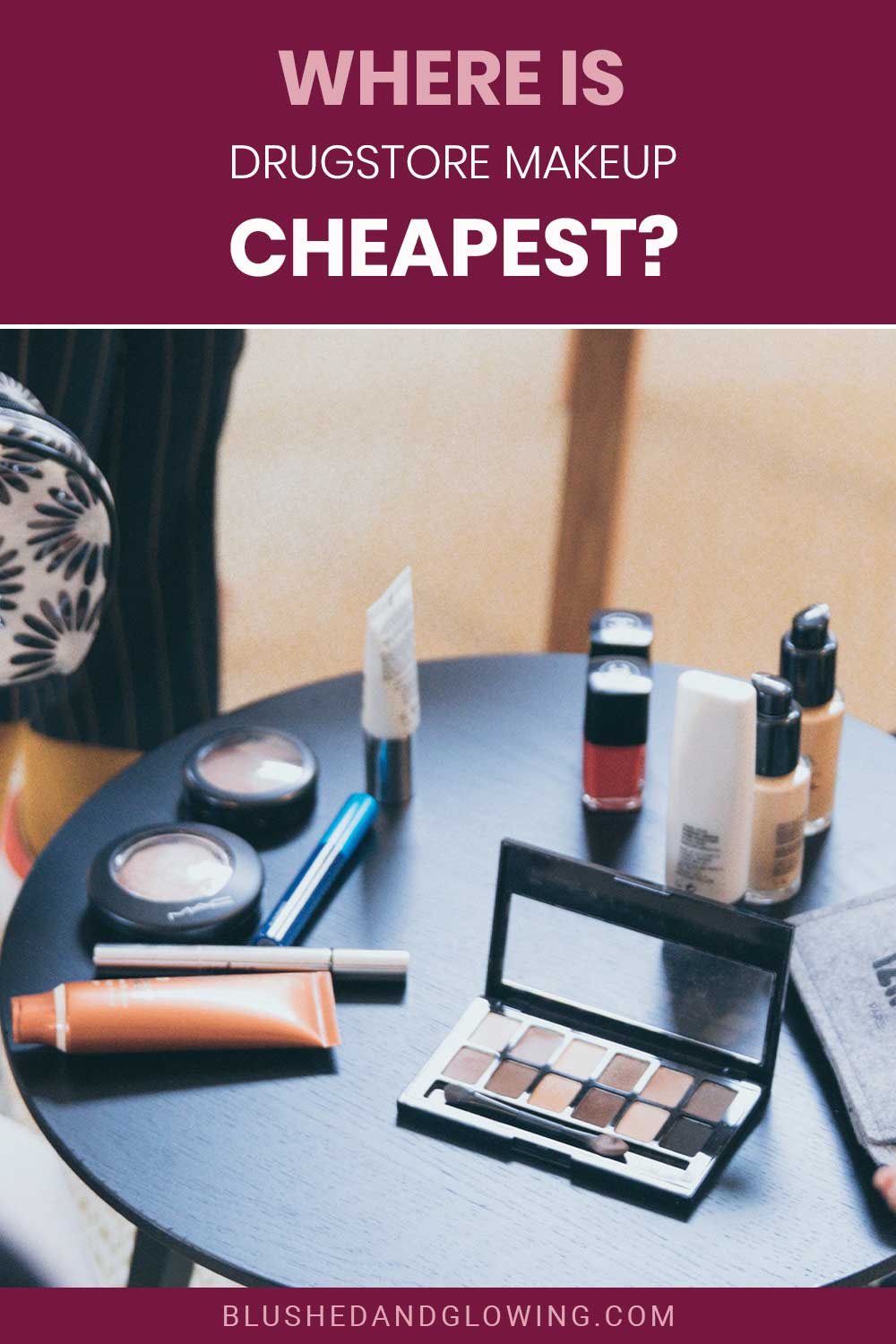 Who Has the Best Deals?
Here are some of the top drugstores in the US that have the best deals on makeup that you can get on a budget:
CVS
CVS is one of the nation's top drugstores to get the cheapest drugs as well as shop for deals on makeup.
Riteaid
This is another drugstore that has reasonably priced makeup by L'oreal, Maybelline, and even CoverGirl.
Walgreens
Walgreens is another store that sells a wide variety of makeup. They have sales often, and there are often buy-one-get-one deals. They also have a rewards program that you can use to save money on your makeup purchases.
What is the Cheapest Drugstore in the US?
The cheapest drugstore in the US would be CVS. Not only do they have cheaper drugs, but the makeup there is often on sale.
If you have a CVS card, though, it's a great place to shop. They have some pretty good deals on makeup and beauty products if you have one of their cards.
Are Brand Pages Cheaper than Drugstores?
It depends. This is because sometimes you can get deals via that brand's page versus the actual store. You can also sometimes get a gift if you spend a certain amount on the website.
Is Shopping for Makeup Online Better than a Drugstore?
The majority of the population still prefers to buy their makeup in stores. This is because you can look at the makeup and sometimes try it on before buying it.
Buying makeup online benefits those who know exactly what they want and know how the product works on them.
When is the Best Time to Shop Makeup in Drugstores?
There isn't any "best time" to shop for makeup in any drugstore. This is because drugstores often have their own flyers with makeup deals. It could be any day of the week, so you'll want to keep an eye out for those!
Final Thoughts on the Cheapest Drugstore Makeup
We hope this article has helped you determine the best places to buy your makeup, in-store or online.
There are many benefits to shopping in a drugstore because you can often find the best deals on makeup vs. brand stores. Whichever you decide to go to, you are sure to find deals that suit your budget and makeup that you can add to your bag soon!