When Is Nordstrom Mascara Madness?
We may earn commissions for purchases made through links on our site. Learn more on our about us page.
Nordstrom is known for its amazing deals. We love the Mascara Madness Sale because it's a great time to stock up on your favorite brands without paying full price. The event dates seem random because that is the whole point of the "madness" every year.
So when exactly can you get your hands on some discounted beauty products? Read on to find out!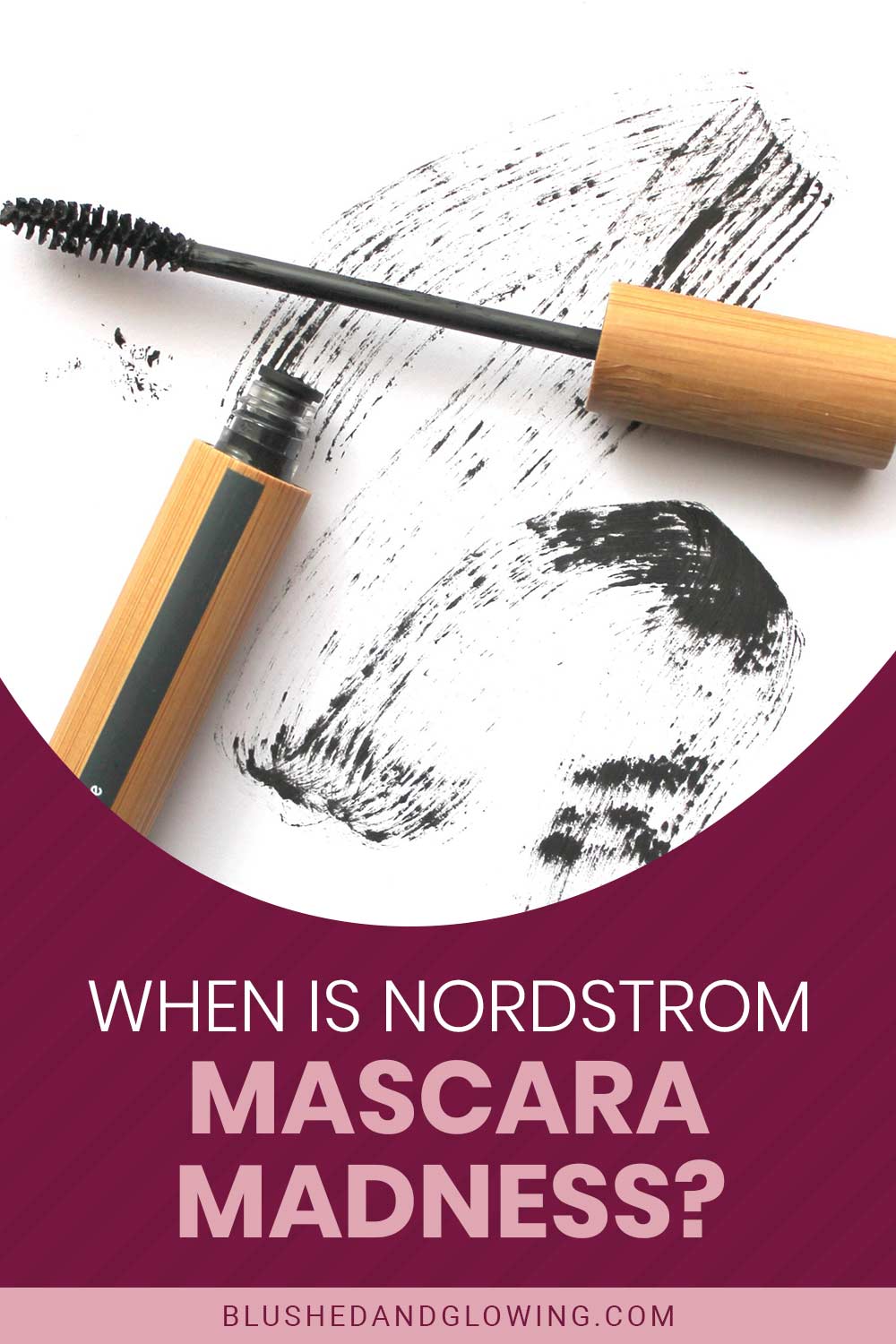 When Does Nordstrom Mascara Madness Happen?
Nordstrom doesn't announce when Mascara Madness will take place until a day or two before the event.
If you want to be one of the first to know, sign up for their email list. This way, you will know when the sale starts and what brands they have available for that day only.
Is It Once a Year?
Is Nordstrom Mascara Madness only once a year? The good news is that the answer is no. The event happens twice a year and is usually scheduled once every spring and fall (in the U.S.)
For How Long Does it Last?
It is a one-day event that happens at least twice a year. With that said, you get short notice of when the sale goes on, so you can participate in the mascara madness sale.
How Much Money Can You Save?
The best deals are on high-end products. For example, the brand offers good deals on mascaras from luxury brands, with up to 50% off of their original price.
And if you're looking for a really good deal, check out Nordstrom's online store. New releases and limited edition options are discounted more heavily than other items in the sale.
What are the Best Deals?
Nordstrom's Mascara Madness has some great deals on mascara when the event is on. Sometimes you can get luxury brands for cheaper than you would see anywhere else. In this case, Dior.
The DIOR Diorshow Iconic Overcurl Mascara is currently 15% off of the regular price. Now, during the mascara madness, it can be between 50 to 75% off. So you'll have to keep an eye out when it has a deep discount.
Of course, if you are looking for your favorite drugstore brands, there's almost always a sale on them. For example, Clinique.
Their High Impact Mascara is often on sale for up to 15% off, so under $20 normally. But, again, during the mascara madness, you can see between 50% and 75% on this brand.
You can also get a free gift for $100 or more in-store or online. The gift options vary by store but are usually pretty good, so it's worth checking it out.
Final Thoughts on Nordstrom Mascara Madness

If you want to save money on makeup, Nordstrom Mascara Madness is an excellent opportunity.
It lasts for two weeks, and tons of deals are available during that time. You can save up to 75% off certain products or even buy two items at half price! So sign up to be on their email list to catch the next mascara madness!