What Primer To Use With Fenty Foundation?
We may earn commissions for purchases made through links on our site. Learn more on our about us page.
In recent years, Fenty has become a very popular cosmetic brand Rihanna. Are you looking to buy the Fenty foundation? If so, you will need to use the right primer for it. Not just any primer, too.
Read on to see which primer works best with the Fenty Beauty Foundation and how to pick the right one for your skin.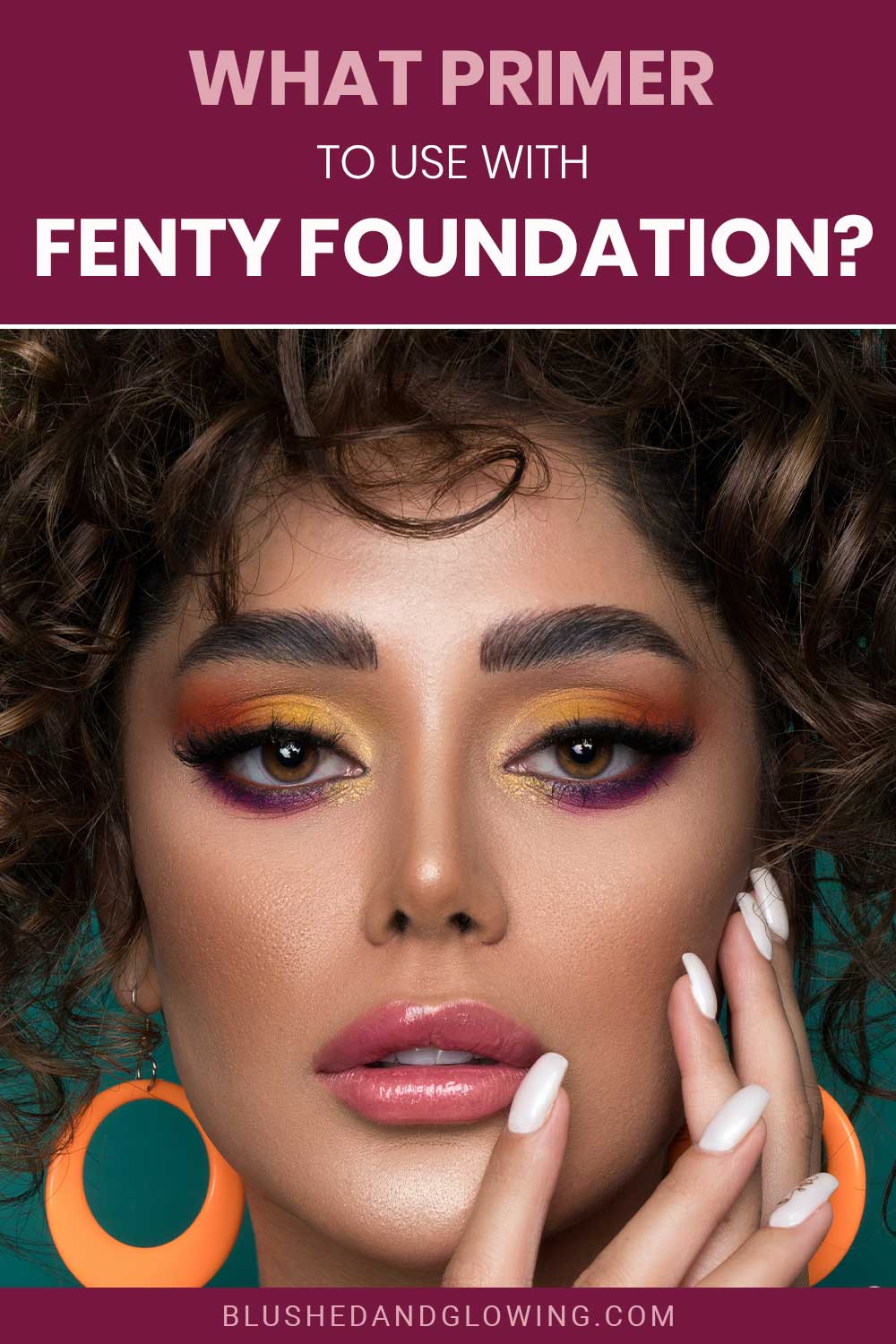 Is Fenty Beauty foundation water or silicone based?
Fenty Beauty foundation is 100% silicone based. If you see that it's water-based anywhere, it's not the authentic one. With that said, you'll want to use a primer that works well with silicone products.
How To Pick the Right One?
The first thing you need to do is consider what kind of primer will work best with your skin type.
For example, if you have dry skin, then a hydrating primer might be the best choice for you. On the other hand, if your skin is oily, then a mattifying formula would probably be better suited for use.
In addition to considering what type of primer works best with your skin type, it's also important to think about whether there are any additional factors that could affect how well one works on you.
What are the Top 5 Primers for Fenty Foundation?
Fenty foundation is a silicone-based product, so you'll want to use a primer that's silicone-based as well.
Fortunately, the best primers for Fenty foundation are also silicone based!
The best ones (in no particular order) are:
Hourglass Vanish Airbrush Primer 30ml
Tarte Shape Tape Contour Concealer Primer
Cover FX Mattifying Primer SPF 30
The Mattifier Shine Control Perfecting Primer + Finisher
Studio Fix Mattfine 12hr Shine-Control Primer
So, ‌choose one of them. They work perfectly with the Fenty Foundation because they are made out of similar materials.
What Type of Primer Should You Go for?
Dry Skin
Silicone-based primers are best for dry skin. This type of primer creates a barrier on top of the skin to prevent moisture loss, making it perfect for anyone suffering from dehydration or flakes from dryness.
They also help makeup last longer by locking in hydration, which means less frequent touch ups in your day (and we all know that's a good thing).
Oily Skin
Water-based primers are better for oily complexions because they won't clog pores or cause breakouts. Just remember that if you have very oily skin, you'll want to avoid any products labeled "hydrating" or "moisturizing." They'll just make matters worse!
Normal/Combination
Lightweight formula is best here, and you don't want anything too heavy if your complexion doesn't really require it!
The same goes for thick formulas that can be drying on their own; go with something light and creamy instead so as not to irritate your skin even more than necessary.
All Types
When selecting a primer with sunscreen, always choose one rated SPF 30+; anything lower may not offer sufficient protection against UV rays, which cause damage like wrinkles and sunspots over time.
How Can You Tell If the Foundation is Wrong?
The most important thing to do is test the foundation out. If it has a runny consistency and watery texture, it's more likely to be a water-based formula. If it has a thicker consistency and dries down to a matte finish, it's probably silicone based.
So if you're having trouble determining whether your foundation is right for your skin type now, don't panic!
If you can, try out the foundation in the store before you buy. This way, you can see how it looks on your skin. If you can't, bring the foundation you normally wear and try to compare it with the Fenty foundation.
Final Thoughts on What Primer To Use With Fenty Foundation
The primers that we mentioned today go well with the Fenty Foundation. This is because they are made out of the same material as the foundation, which will apply smoothly.
Just make sure the color matches your skin, and you'll look good the next time you want to be made up!