We may earn commissions for purchases made through links on our site. Learn more on our about us page.
We all do our best to look good. This means maintaining our looks. In recent years, more natural and thicker eyebrows have become the norm. Skinny eyebrows were considered the past as it was popular in the 90s and early 00s.
So if you are one of those suffering from thinner than normal eyebrows, don't fret. We'll tell you how to fix it and offer permanent solutions that make you love your eyebrows again.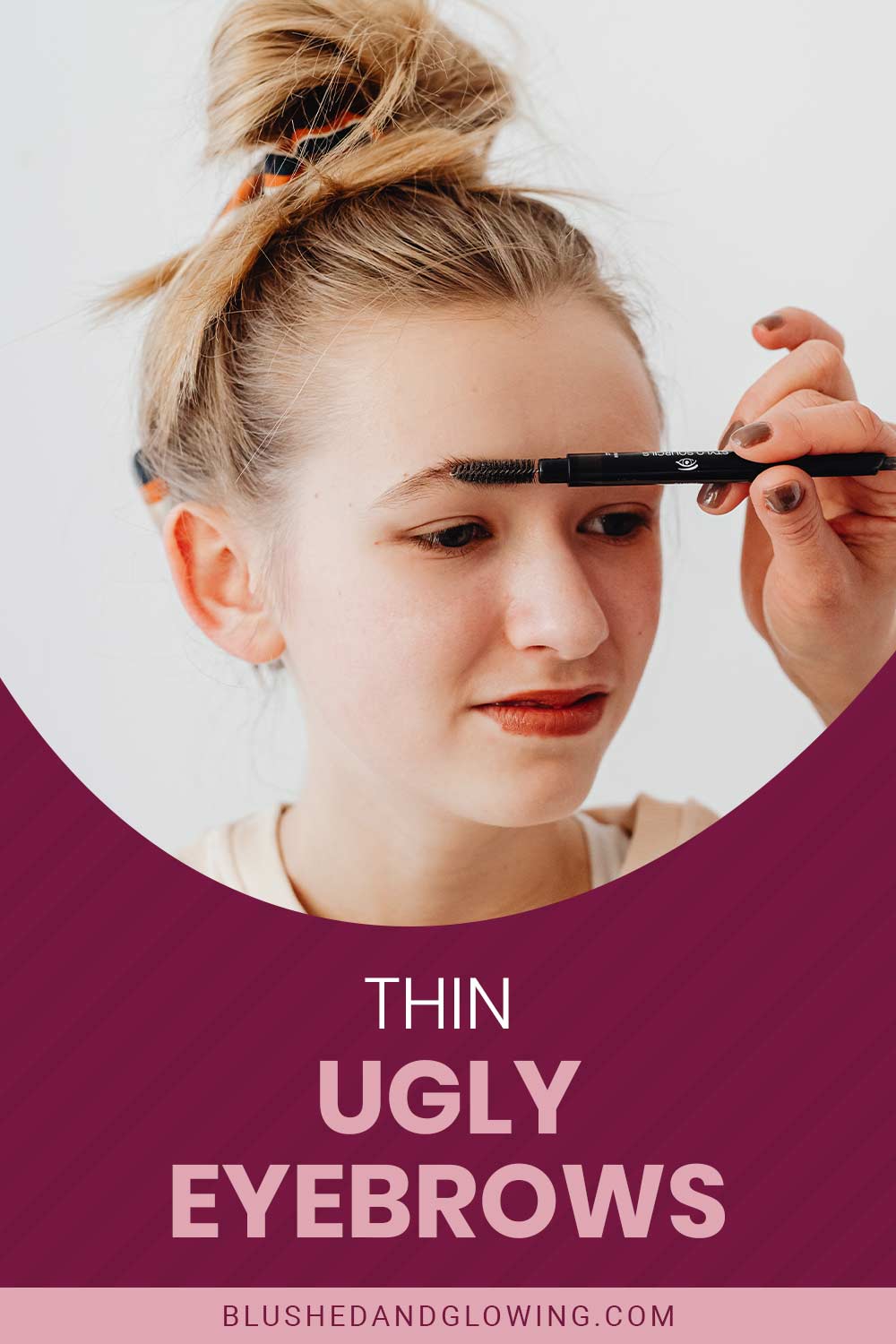 Are Skinny Brows Back in Fashion?
Yes, it wasn't just a 90s fling. It came back with a bang in 2022. More and more women are sporting thinner eyebrows because it helps make them look younger and "sexier."
Celebrities such as Gigi Hadid restarted the trend in recent years. Unfortunately, while nicely shaped eyebrows look good, there are also ugly thin eyebrows. So, in theory, they are back in fashion again if done properly.
How Can You Fix it?
It can be fixed at home if you know how to do it. But you can also get the eyebrows professionally fixed as well. Here's how to fix too thin eyebrows:
Eyebrow Pencils
This is one of the easiest ways to fix your eyebrows if you have thin eyebrows. Just use a pencil to fill in any sparse areas with your eyebrow color or shade that is closest to your natural eyebrow color.
Eyebrow Mascara
Mascara is another easy way to fill in your brows if they are thin. Just brush it on like regular mascara and let it dry before brushing.
Go to a professional
If all else fails, you can go to a professional to fix thin eyebrows.
What are the Best Methods to Get Rid of it?
There are many ways to get rid of undesirable thin eyebrows, and here are some of them:
Use a brow pencil or powder to fill in the gaps between your natural eyebrow hairs
Get a professional waxing treatment – Use an eyebrow brush with an angled tip to create a fuller look – Use an eyebrow stencil kit for beginners
Use hair gel or water-based gel to create natural-looking brows
Get microblading done
Get a permanent tattoo
Permanent Solutions for Thin Eyebrows
Permanent solutions for thin eyebrows are becoming more and more popular. This is because they are a much better option than eyebrow makeup, which can be messy and time-consuming.
Permanent solutions also come in a variety of colors, so you can find one that matches your hair color or skin tone. Permanent solutions for thin eyebrows come in two different types: microblading and tattooing.
Microblading
Microblading is an art form that involves drawing fine hair-like strokes with a blade onto the skin to create the appearance of thicker eyebrows.
Tattooing
Tattooing is done with an ink pen by injecting ink into the skin to create the appearance of thicker eyebrows.
How to Make Your Eyebrows Grow Back Faster?
If you've been wondering how to make your own eyebrows grow back faster, here's how:
Use castor oil
Use coconut oil
Use aloe vera gel
Use egg yolks
Use Lemon
Yes, these are some of the natural ways that you can use to grow back eyebrows. In addition, they have important vitamins and nutrients which will help.
Final Thoughts on Thin Ugly Eyebrows
You don't have to suffer thin brows as there are a ton of ways to make the brows look more natural, from a simple fix with an eyebrow pencil to a permanent tattoo, which can improve your appearance.
No matter what you choose, there are ways to make your eyebrows beautiful again.