How To Remove Eyebrow Hair Permanently?
We may earn commissions for purchases made through links on our site. Learn more on our about us page.
There are plenty of reasons one might want to remove eyebrow hair and how much of it they want to remove. For some, removing the entire eyebrow is considered to be trendy and offers more space for makeup artists to create their unique facial masterpieces.
Two professional techniques are often used to remove eyebrow hair specifically. However, there are also techniques you can use in order to remove unwanted eyebrow hair at home. Let's discuss everything you need to know regarding these permanent hair removal techniques.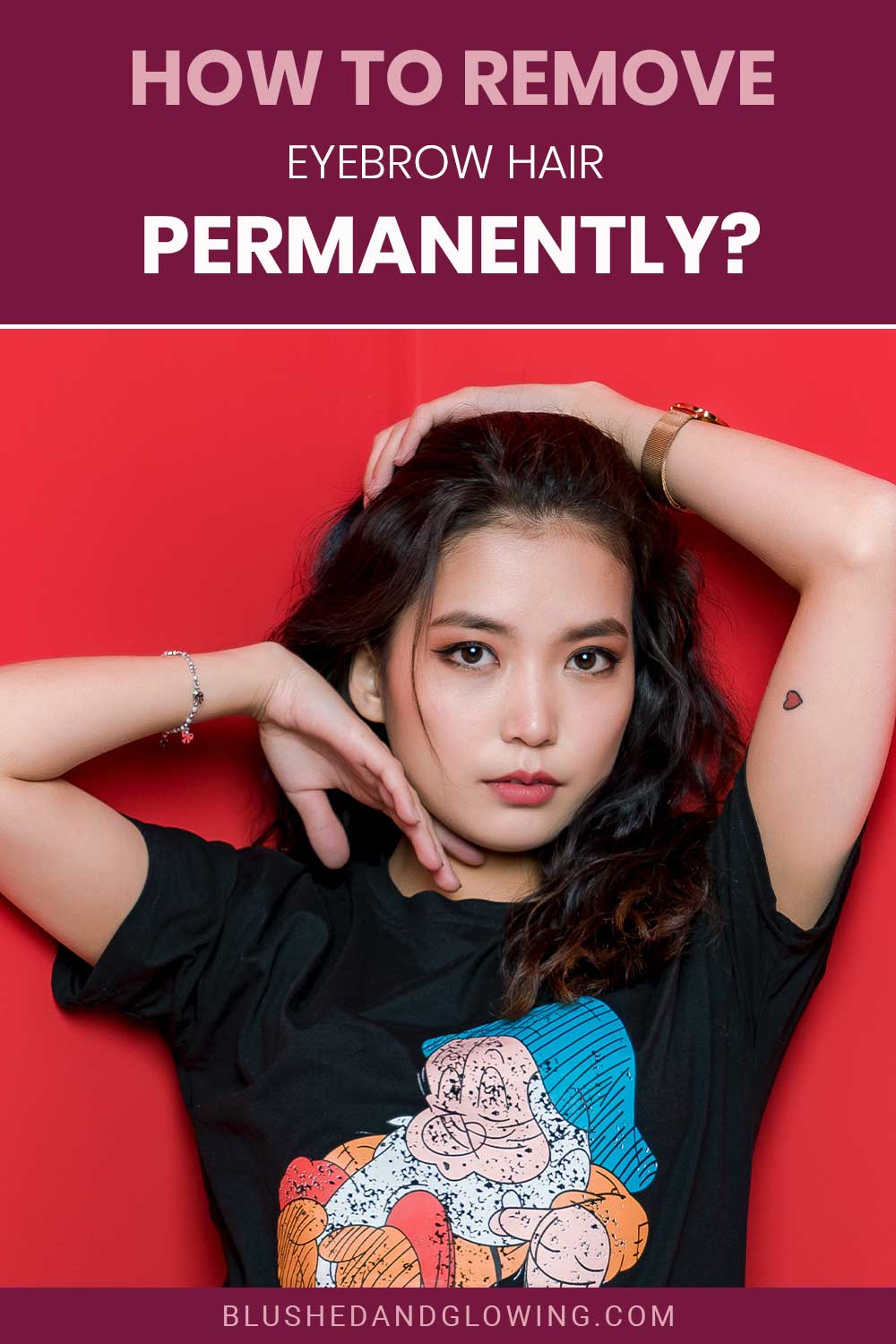 How Much Does a Laser take?
Laser treatments are more popular. However, they do not remove hair permanently. However, the treatments do prolong the hair growth process. It's also important to note that laser treatments for eyebrows require 4 to 8 sessions/treatments in order for them to take effect.
These sessions are not the only sessions you will need either, and laser treatments require regular maintenance in order to keep unwanted hair away. Sessions last around 30 minutes and can range anywhere from $75 to $125, depending on various factors.
Is Electrolysis More Expensive?
When comparing the prices of electrolysis and laser hair removal for eyebrows specifically, it depends on where you are looking to get it done. Typically, these sessions will not become ridiculously pricey for minor hair removal services.
Electrolysis can cost up to $125 per hour for each session. With the eyebrows, a small amount of hair that needs to be removed will not cost a fortune. Prices of this professional treatment compared to laser treatments will most likely be about the same per session.
Will Your Eyebrows Grow Back Eventually?
With laser hair treatments specifically, the eyebrow hair will grow back eventually. Regular treatments can keep up the maintenance of the eyebrow hair removal, but ideally, you will begin to see regrowth within a few months' time.
Electrolysis, however, will indeed remove the eyebrow hair permanently. In addition, this treatment risks the skin around the eyebrows or discoloring the targeted removal area if the procedure is not performed professionally.
Can you Permanently Get Rid of Eyebrows at Home?
Without these professional treatments, you will likely be unable to remove your unwanted eyebrow hair at home. However, there are still some techniques that will temporarily remove unwanted hair. Listed below are some of these methods and their benefits.
Sugar Waxing: natural, environmentally-friendly, and sustainable.
Shaving: Quick, easy, and precise.
Hair Removal Creams: Quick, easy, and cheap.
Threading: Quick, precise, and eco-friendly.
Tweezing: Precise, Quick, slightly longer lasting.
Does removing Eyebrows Damage Your Skin?
Depending on your methods to remove unwanted eyebrow hair or your entire brow in general, you could be damaging your skin. For example, tweezing and shaving can always damage skin, especially if you have sensitive skin.
If not done correctly, more professional procedures such as electrolysis or laser treatments can cause slight damage to the skin. Damage could include imperfections such as skin discoloration, scarring, and photochemical and thermal burns.
Final Thoughts on Permanently Removing Your Eyebrows
While there are plenty of temporary ways to remove your eyebrows at home, more professional procedures such as electrolysis will ensure a more permanent hair removal experience.
Regarding eyebrow hair, you will pay about the same amount for both laser and electrolysis treatments. More specifically, you might be paying more for laser treatments because those are not permanent and require regular maintenance for the hair not to grow back.