How to Remove Duo Lash Glue
We may earn commissions for purchases made through links on our site. Learn more on our about us page.
There are many different products you can use when removing lash glue, and each one works better for different people – which is why it's important to try different things to figure out what works best for you!
Removing lash glue seems simple enough, but it can get messy. It can get messy, and if done incorrectly, it could irritate your eyes.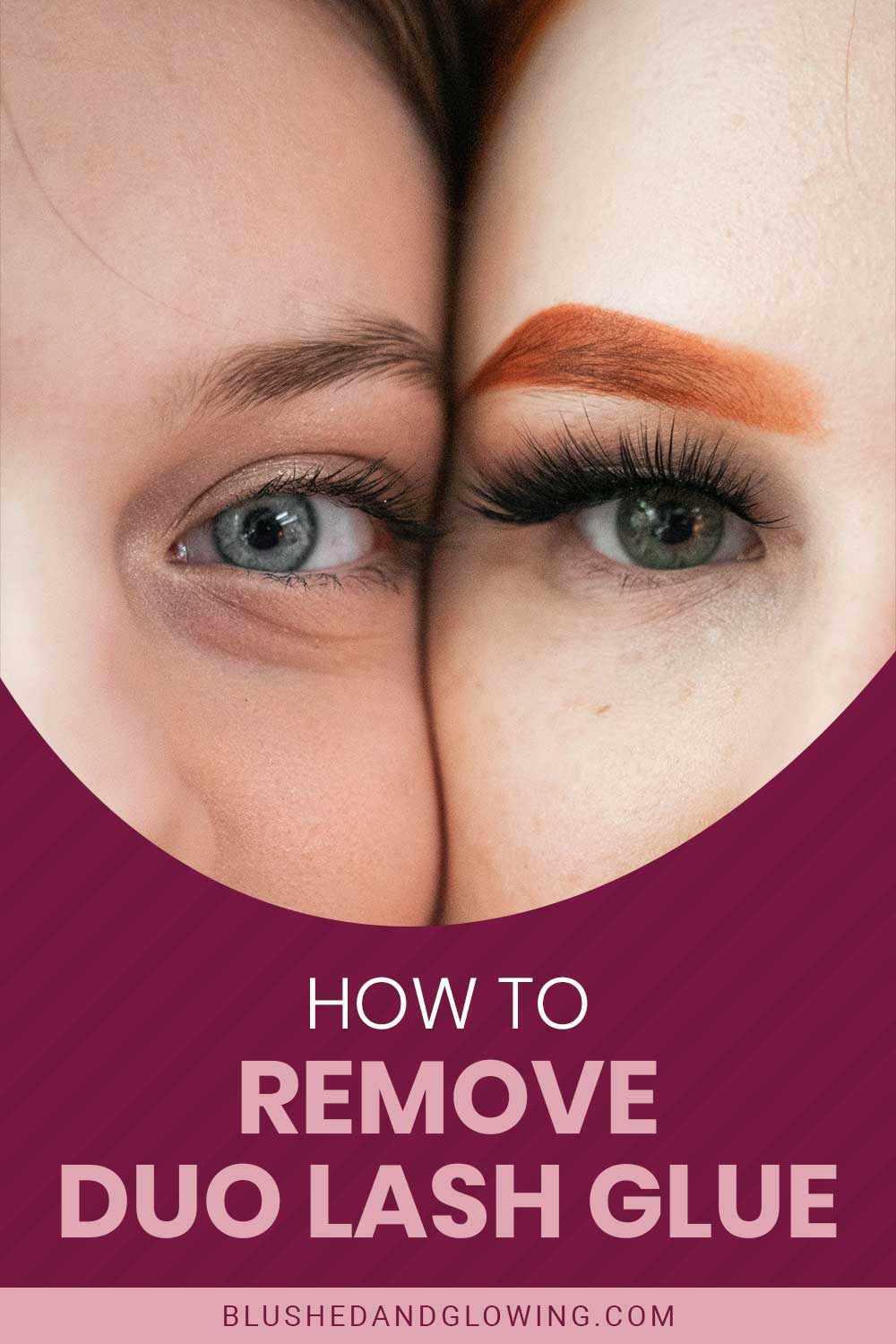 There are many other products made specifically for removing eyelash glue with ease. Apply these products by gently using cotton balls or q-tips for the best results. See the list below.
Lash Glue Dissolvers

Eye Cream

Oil-Based Cleanser
Ways to Remove Lash Glue
Aside from using products like creams, oils, and cleansers, there are other methods to try if you are not one to invest in products made specifically for removing eyelash glue. It's important to remember that whatever method you choose, always be gentle and patient.
Let's also talk a bit more about different products you can consider using that act as useful products, not just for removing eyelash glue. 
Again, this is because there are so many multi-purpose products out there that make a good investment compared to those specifically just for removing eyelash glue.
Steam
There are many different ways to use steam to remove that obnoxious eyelash glue. In addition, there are many machines that produce steam for many useful reasons, such as de-winkling shirts or opening up facial pores for a deep skin cleanse. 
These can also be used to remove eyelash glue.
Taking warmer steamy showers is a great alternative to a steamer if you are not looking to invest in one. Taking your time to relax in a shower allowing the steam to loosen the eyelash glue, is ideal for those who may be too sensitive to products.
DIY Removers
If you can't think of anything to use to remove that pesky eyelash glue, think again. There might be some products you have laying around that make a solution good for removing eyelash glue. 
Listed below are some ingredients for a homemade solution for the removal process:
Warm Water

Makeup Cleanser

Unscented Soaps
Oils
Oils are becoming more popular as time goes on. They make a good natural makeup remover and are known to be more delicate on those with sensitive skin. 
While there are many oil-based cleansers on the market, oils generally will get the job done. See the list below.
Olive Oil

Castor Oil

Coconut Oil
Final Thoughts on How to Remove Lash Glue
To remove lash glue, simply apply your product of choice to the lid of the eye. Then, gently rub the area you want to clean with the product until all is removed. Consider products like oils, makeup cleansers, or unscented soaps to clear the lash glue.
If you prefer to refrain from using products and would rather try to remove the lash glue more naturally, steam is a great choice for this. 
Whether you have a steaming device or a warm shower that produces steam, both will work just as well – with this method, and it's important to be patient.