How To Make Your Eyebrows Without Makeup?
We may earn commissions for purchases made through links on our site. Learn more on our about us page.
For some, doing your eyebrows with makeup can be difficult, especially when it comes to making them match perfectly. However, finding ways to tame your brows without makeup is easy, and here we are going to help you find ways to do just that.
Let's discuss everything you need to know about trimming, tweezing, and brushing your lashes in order to achieve a clean, crisp look. We will also be going over some growth serums that could assist in your lash goals, what you should not be doing, and what to avoid.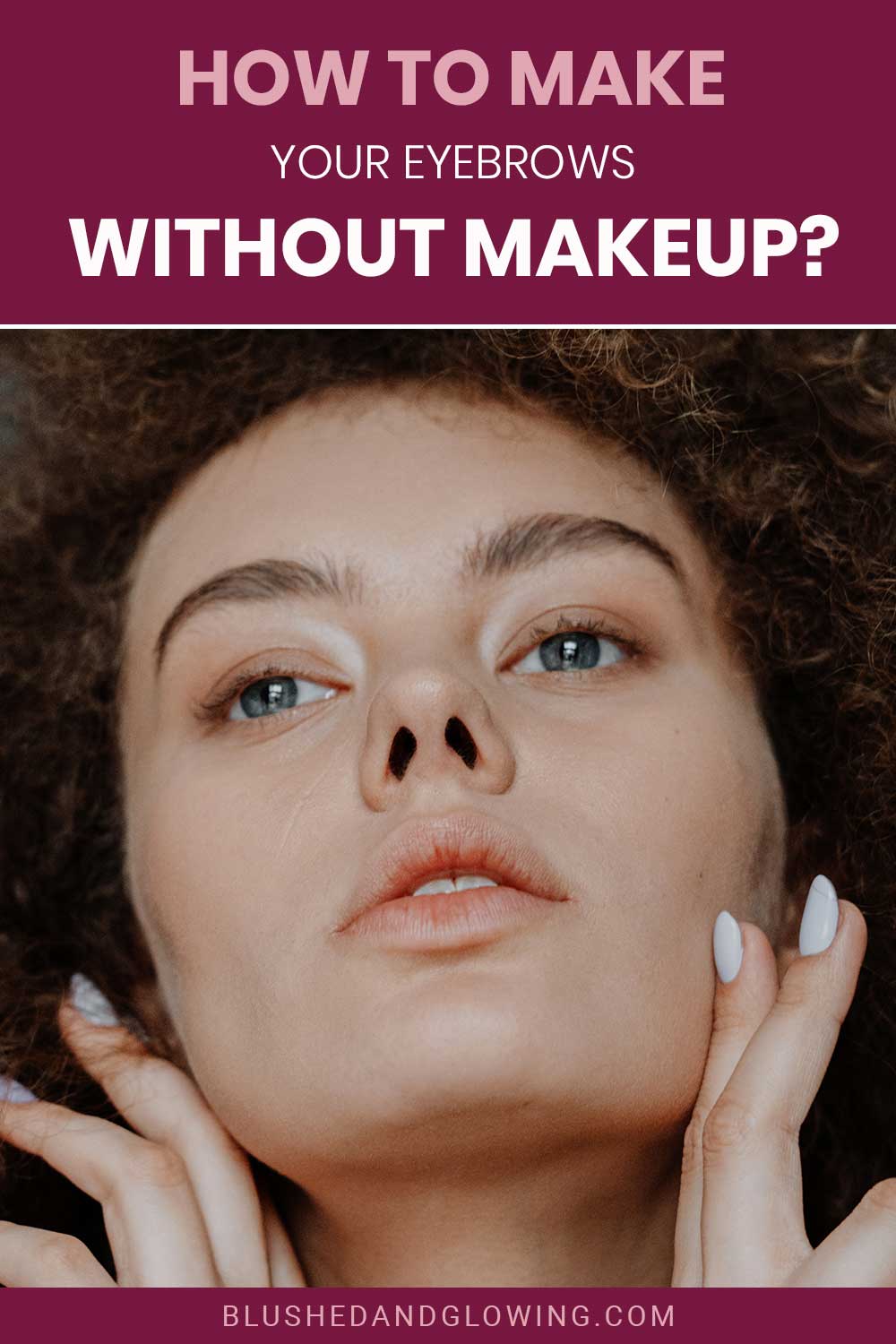 How Should You Trim Them Properly?
Our eyebrows can grow to lengths that are undesirable, which is why it's important to know how to trim them the right way without making them too short. Listed below are some steps to follow in order to ensure you know how to properly trim your eyebrows.
Brush through your lashes at a downward angle, and trim any hairs that don't align with the brow's bottom half. Ensure to trim each hair one by one.
After completing the bottom half of the brows, brush the brow hair upward and identify the top half shape of the brow you are attempting to follow. Trim each hair that does not line up with the top half shape of the brow.
When doing this, ensure you are not cutting a straight line but instead at an angle in order to achieve the brow shape you want.
What Should You Use Tweezers for?
Utilize tweezers to grapes and pull stray hairs that remain outside the brow shape. Avoid plucking eyebrow hairs that remain within the shape of the brow to avoid creating any patchy spots.
If you pluck or trim too many hairs creating an unfavorable eyebrow shape, do not worry. There is a solution. Luckily for us, there are formulas on the market that can assist in healthy hair growth within our eyebrows and lashes!
Can a Growth Serum Help you?
Yes, growth serum can help! While it's all about trying different things to see what works best for you, we have listed below a few different serums on the market.
GrandeBrow Enhancing Serum by Grande Cosmetics
GRO Brow Serum by Vegamour
Get Growing Lash & Brow Serum by twenty / twenty beauty
Multi-Peptide Lash and Brow Serum by The Ordinary
Lash and Brow Enhancing Serum by Veribella
Will Brushing them Help?
Brushing the lashes will help to style them. Consider using a product that will help shape them, such as water or a little bit of vaseline while brushing them. This will help you achieve that shape you might be desiring without all the makeup.
So what are some things you need to avoid when doing your eyebrows without makeup? Read more about what you should always avoid doing below.
Things you Need to Avoid Doing to Your Eyebrows
Avoiding plucking the brows every day or too excessively.
Avoid using dirty or old eyebrow tools to pluck, shave, brush, or even trim your eyebrows.
Do not avoid making time to see an eyebrow specialist, as they might be able to provide you with some tips or tricks regarding maintenance.
Final Thoughts on How to do your Eyebrows Without Makeup
You can do your eyebrows without makeup by using tools like tweezers, eyebrow brushes, and eyebrow razors. Also, consider using products like eyelash serums in order to make your eyebrows and lashes long, happy, and healthy.
Always make time to visit an eyebrow professional occasionally to ensure you are doing your brows the right way. Avoid using old or dirty tools to do your eyebrows, as well as avoid overplucking your brows.