How To Glue Jewels On Face
We may earn commissions for purchases made through links on our site. Learn more on our about us page.
There are so many different artists out there that show their work through skills like writing, painting, and drawing.
However, a newer kind of art style has come to the surface over the last few years, makeup. Makeup styles consist of not only the products but other items such as face jewels.
So aside from pasting jewels to your face, let's talk about things more in-depth. Such as what kind of jewels to look for, the right type of glue you should be using, how to prevent the jewels from falling off too early, and more!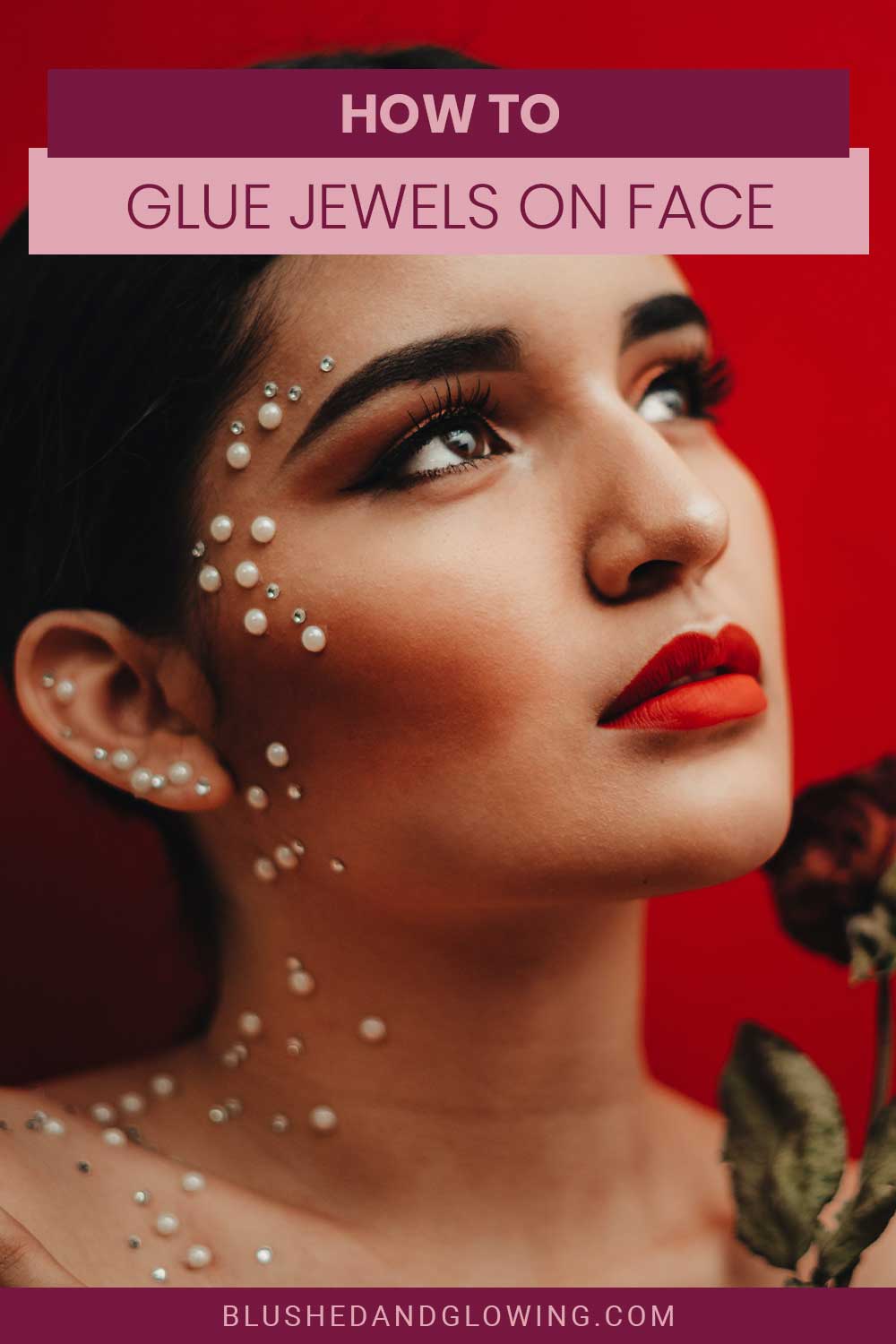 What Kind of Jewels Should You Buy?
You can purchase plenty of different jewels from companies that create them specifically to be applied to the face or body. However, you are more likely to find what you are looking for online; many of these jewels have a skin-safe adhesive already applied to them.
As far as size goes, you should always ensure that you are purchasing a gem size that is small enough to fit multiple on the face but not incredibly tiny. This depends greatly on your vision for the project you are working on; over time, you will find what works best for you.
What is the Best Glue for it?
There are plenty of different glues or adhesives on the market you can purchase online or in-store if the gems you have purchased do not already include an adhesive or have it applied to them. See the list below for some recommended adhesives.
Aleene's 21709 Jewelry & Metal Instant Adhesive Transparent
Mehron Makeup AdGem Adhesive w/12 Rhinestones
Makartt Nail Rhinestone Glue Gel
Aleene's Jewel-It Embellishing Glue
Can You Use Glue for Eyelashes?
With plenty of adhesives on the market specifically for pasting gems to the face or other areas of the body, there's also the possibility of using eyelash glue. Yes, eyelash glue! It's an adhesive that's more accessible to the general public through outlets such as grocery stores.
Utilizing eyelash glue is safe because it's made to be placed around the eyes, which is a sensitive area. Depending on the type of eyelash glue you plan on utilizing, you might find that the formula is stronger compared to other gem adhesive brands.
How to Stop Face Jewels from Falling off?
The first extra step you can try if you want to keep the gems from falling off the face is to utilize a product like a makeup setting spray.
Usually, when applying gems to the face, you are first going to apply your makeup, which can make it more difficult to keep the gems applied to the face.
After applying your makeup and before applying the gems to the face with your adhesive of choice, ensure you are using a makeup setting spray if you find your skin sweating or becoming too oily, resulting in the gems falling off.
Then, purchase an oil-based, skin-safe adhesive for the gems.
How Much Glue Should You Use for it?
You will not need to utilize too much glue to paste the gems to the face. This is because the gems are small, in hopes that the adhesive you choose is the best option for you. Ideally, you will not be lathering your face with the adhesive.
You will be following the steps to achieve the look you want, which would be using a small tool to apply your adhesive of choice to the gem before placing it on the face where you desire.
Final Thoughts on Gluing on Face Jewels
When purchasing rhinestones to apply to the face, ensure you are purchasing the right size, as well as the right shape.
Preferably something with a flatback that will stick to the skin. You can purchase one of the recommended adhesives above or simply even utilize your favorite eyelash glue.
Use a setting spray before applying the jewels to the face to prevent them from falling off. Ensure you use small amounts of glue for each gem to avoid the adhesive being seen.