How Long Does Liquid Eyeliner Last?
We may earn commissions for purchases made through links on our site. Learn more on our about us page.
Liquid eyeliner is a great way to define your eyes and make them pop. It's also one of the best ways to create a dramatic look while still appearing natural.
However, like all makeup products, liquid eyeliner does have a shelf life, and you should replace it regularly if you want to keep your eyes looking fresh.
How long does it last? These tips below will help you learn how long they last and how to store them properly so they can last a long time.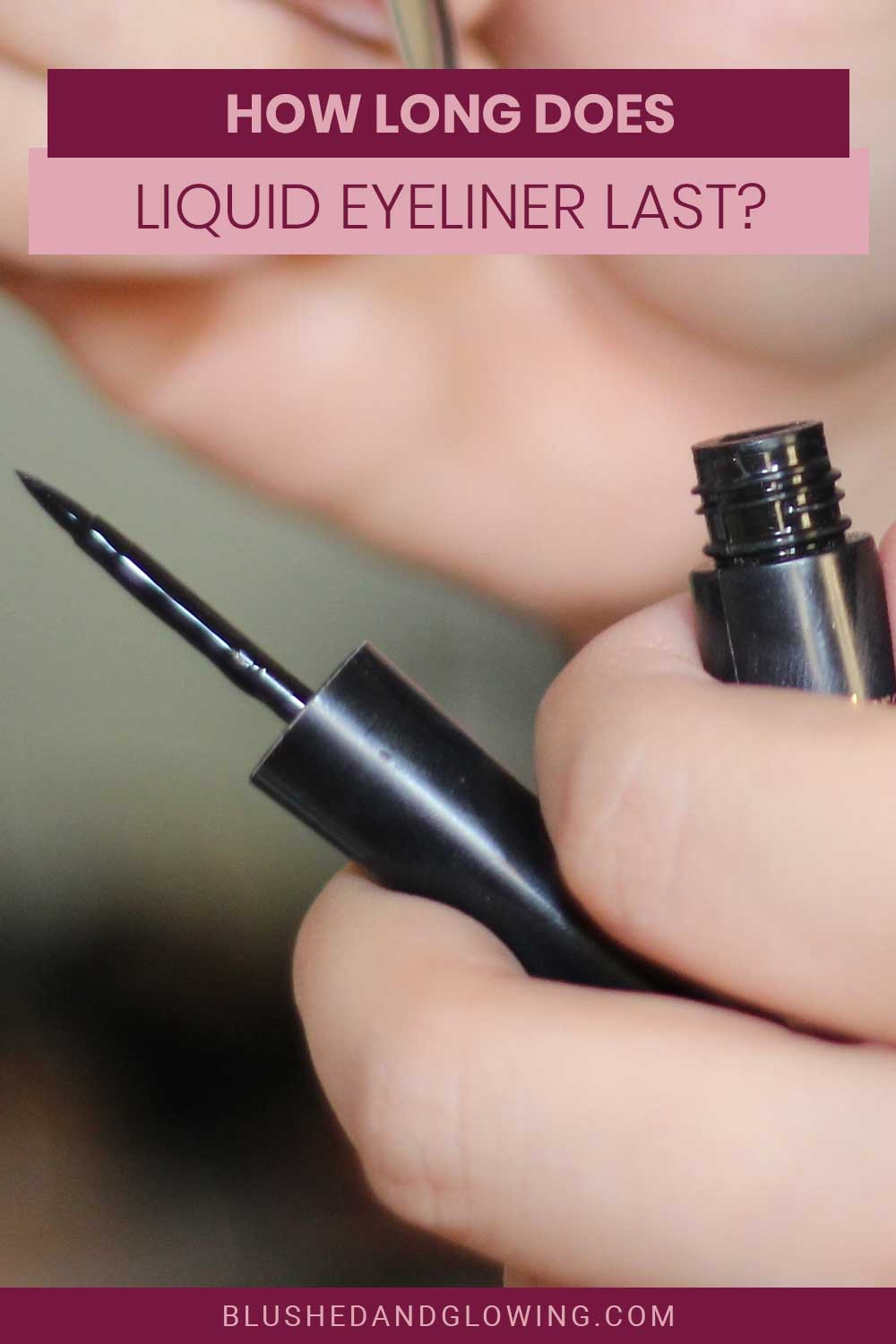 How Often Should You Replace the Bottle?
Ideally, you should replace your bottle every six months if your budget allows you to. But quality liquid eyeliners can last up to 12 months if stored properly. It's also important not to keep liquid eyeliner in a hot room, as this can cause the product to dry out prematurely.
What are the Signs that You Need to Replace Your Eyeliner?
If your bottle of liquid eyeliner has become dry or the ink has separated, then you should replace it.
If you have been using your liquid eyeliner for two years and it seems to be drying up, then you might want to replace it. However, you don't want dry eyeliner because the ink will not apply smoothly and could even clog the tip of your applicator.
If your eyeliner is only starting to get a little dry, try shaking or stirring it in its bottle. If this doesn't work, then you should still be able to use what's left of your old bottle before buying a new one.
How Long Can Eyeliner Last on Your Face?
The answer to this question is complicated. First, of course, your eyeliner will last longer on your face than it would on a piece of paper, but how long it lasts depends on a few factors.
The first factor is the type of eyeliner you're using. Some eyeliners are designed to smudge and blend into the natural folds around your eyes, while others are meant to last all day long.
If you want an eyeliner that lasts for hours at a time, opt for one that has been formulated for longevity over other options. Of course, it will cost more money, but it'll be worth it in terms of longevity and ease of application.
There are also special formulas available from some brands which help keep the color from fading or transferring onto your skin throughout the day; if this sounds like something you'd benefit from, then look into these formulas before purchasing!
Consider whether this product contains water-resistant ingredients (not all do). Waterproof products tend not only to last longer than non-waterproof ones. So it may be worth investing in a waterproof one, so it will last longer.
Is it OK to leave Eyeliner on Overnight?
It is not recommended to leave your eyeliner on overnight, as it will cause smudging and wear off during the night.
This can be a big problem for those who are used to wearing their eyeliner all day long because they might smudge it when they sleep, which can lead to panda eyes or, even worse, having makeup fall into your eyes and cause irritation.
How to Tell if Your Eyeliner Wears Off Too Fast?
You can tell if your eyeliner wore off too quickly if:
You no longer notice the color of the eyes
Smudging when you're hot or sweating
If your eyeliner is wearing off too fast, then you should use a primer underneath it to increase its longevity. Primers can help your liquid eyeliner last longer by:
Making it easier to apply means that you won't have to press too hard on the brush, reducing the risk of getting an uneven application or smudged lines.
Increasing the amount of time that it lasts on your eyes without fading away or looking patchy.
Final Thoughts on How Long Does Liquid Eyeliner Last
We hope this article has provided you with all the information you need to keep your eyeliner fresh and new. Now that you know how long it can last for you, why not try it on for a new event? Then, you'll be sure to be impressed with your looks no matter where you go.