We may earn commissions for purchases made through links on our site. Learn more on our about us page.
Founded in 1828, Guerlain is one of the world's oldest and most respected perfume houses. Their perfumes are made with only the finest ingredients and are designed to suit any occasion.
This review will discuss everything you need to know about Guerlain Perfumes before buying.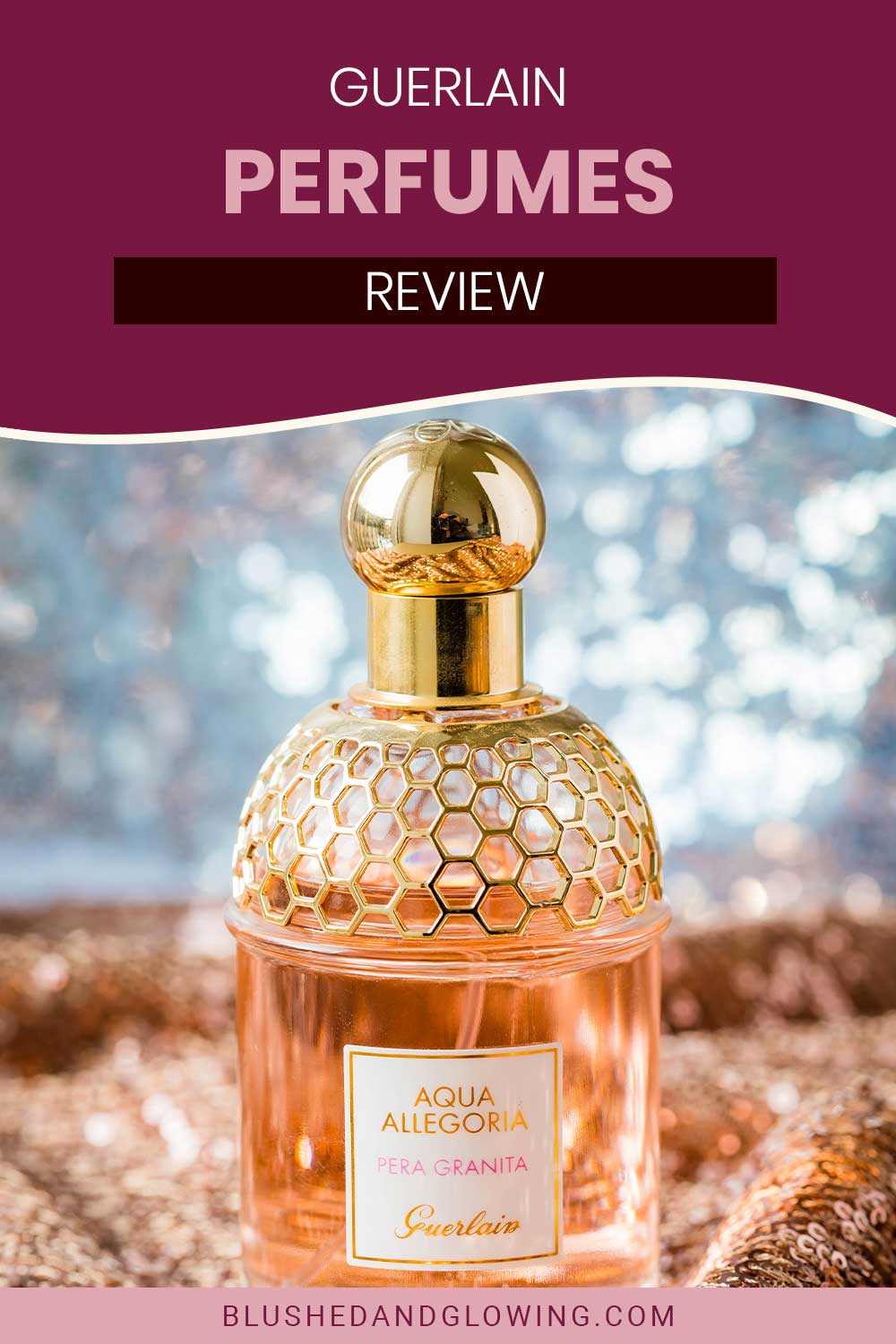 Is Guerlain a Luxury Brand?
We know Guerlain for only using the finest ingredients in their perfumes. Some notes are:
Jasmine, from Grasse, France
Rare vanilla from Madagascar
Australian sandalwood
These are just some notes that can be in any of Guerlain's perfumes. With that said, with some of the rare ingredients and the way they package the perfumes, they are certainly a luxurious brand that anyone can enjoy.
What is the Oldest Guerlain Perfume?
If you didn't know already, Guerlain has been around for almost 200 years. This means that some of their perfumes today have been around since at least the 1850s. The oldest perfume produced by them is Les Eaux Eau de Cologne Eau Impériale.
They made it available in 1853, and it's still made today. It has these ingredients in it that make it smell wonderful.
Citrus
Lemon Verdana
Neroli oil
Bergamot
They extracted these ingredients from a bitter orange tree and added rosemary and cedar notes. They originally made this perfume for Empress Eugénie, wife of France's last monarch, Napoleon III.
It helped with her migraines and could only be sold when the Empress allowed it to be.
Are Guerlain Perfumes Long Lasting?
Yes, Guerlain Perfumes are long-lasting because they use quality ingredients to ensure that the smell can be long-lasting.
The perfumes can sometimes last for hours and days, depending on how much you put on yourself.
What is their Most Popular Perfume for Women?
Guerlain perfumes have something for everyone, but they certainly have a lot of good women's perfumes. The most popular Guerlain perfume is Mon Guerlain Eau de Parfum.
Mon Guerlain Eau de Parfum
This is easily the best fragrance from Guerlain for women because it's not overpowering. Some perfumes can be too flowery or too potent, which can give you headaches.
Here are some notes in Mon Guerlain Eau de Parfum that contribute to the woodsy smell:
Lavender
Jasmine
Vanilla
Iris
Sandalwood
& more
It starts off as very sweet with some floral notes. Then you'll notice some of the woodsy smell, such as sandalwood and vanilla, to finish it off.
On average, this perfume can last 8-10 hours on the skin. So it certainly has a decent amount of potency. It's also wrapped nicely, so it's a perfect gift to gift her for any occasion.
What is their Most Popular Perfume for Men?
If you haven't already known, Guerlain also makes cologne for men. They have a few select ones that are decent. But the most popular perfume would be L'instant De Guerlain By Guerlain For Men.
L'instant De Guerlain By Guerlain For Men
Here are some notes that make L'instant De Guerlain the top choice for men:
Hibiscus Seeds
Lemon
Pepper
Indian Jasmine Petal
Bergamot
Lapsang Tea
Mysore Sandalwood
& more
There is an EDP and EDT version of L'instant De Guerlain, but the notes we have listed are the EDP version, as most like the smell better. The EDT version has warmer notes and is spicier.
Final Thoughts on Guerlain Perfumes 
Guerlain fragrances are worth considering if you want to try out a luxurious smell. There're many perfumes or colognes you can try out. All you have to do is find one that appeals to you.