Do You Put Powder Over Tinted Moisturizer?
We may earn commissions for purchases made through links on our site. Learn more on our about us page.
If you're looking for a lightweight foundation that will give your skin an all-over glow, then tinted moisturizer is the perfect product for you. However, some wonder if they should also apply loose powder over their tinted moisturizer to set it and ensure that it lasts all day long.
The answer is yes! You can definitely put loose powder on top of your tinted moisturizer. It's no different from putting powder on top of any other makeup product. Read on to see why you can do this and what happens when you do.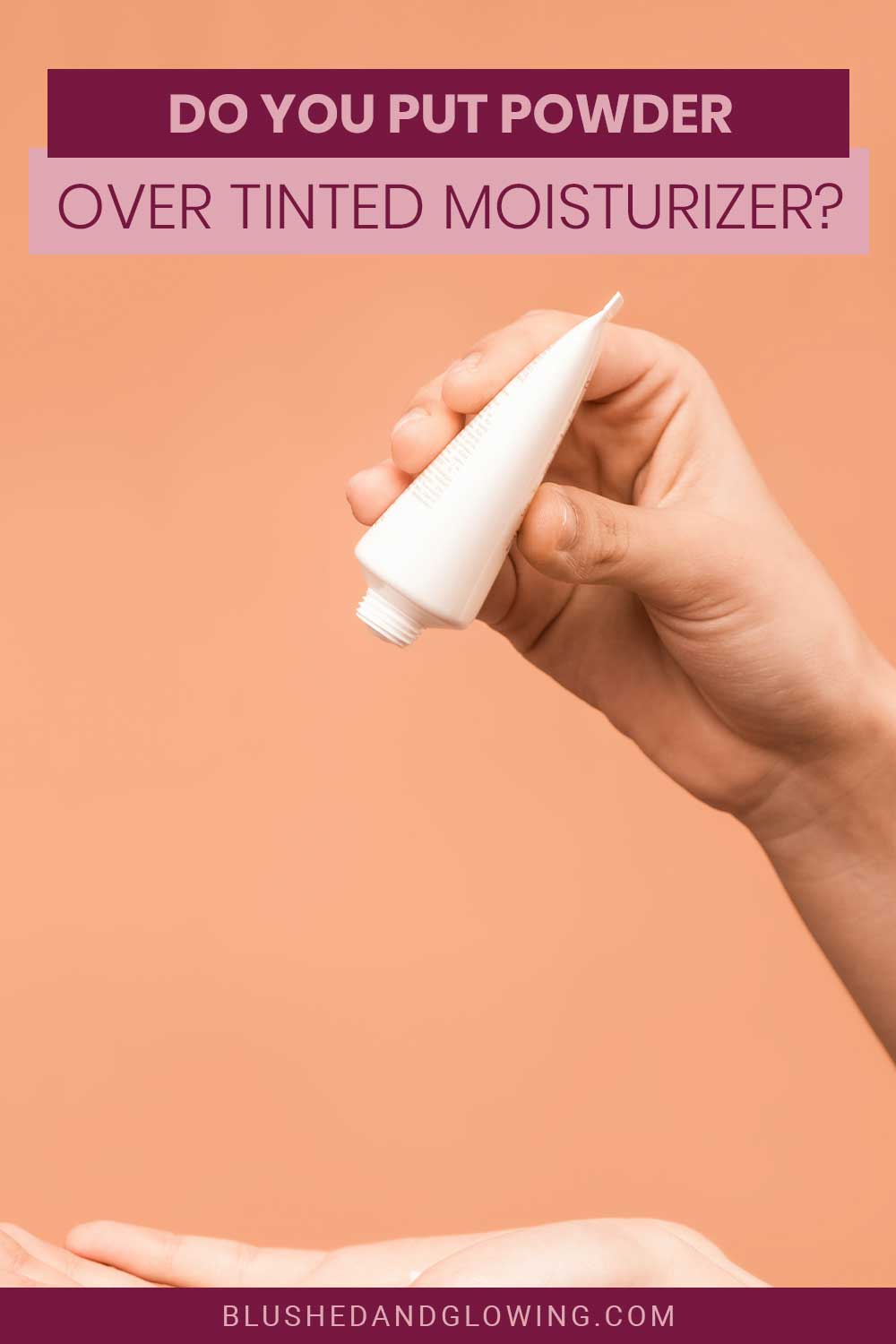 What is Tinted Moisturizer Made for?
Tinted moisturizer is made to even out your skin tone and give you an extra boost of hydration.
If you're in need of a natural, lightweight foundation for summer, tinted moisturizer is a great choice. It gives you the same coverage as a foundation but without the heavy feeling.
Tinted moisturizer can also be used to even out your skin tone or even out your complexion after a long day in the sun.
What Will Happen If You Do it?
Your makeup will not oxidize or change color, so there's no need to worry about that. As far as tinted moisturizers go, there are some important things to note. First of all, it's not going to change your color on you.
Tinted moisturizer is made from a base of hydrating skincare ingredients like oils and butter that are blended with pigments that match your natural skin tone.
This means that the color of your tinted moisturizer won't oxidize or change over time, so don't worry about either of those things!
Is it Going to Be Visible?
If you were worried about potentially getting white streaks on your face after applying powder over a layer of a tinted moisturizer, don't sweat it!
Many users of tinted moisturizers found that the darker-toned powders tend to blend into lighter foundations seamlessly; they don't leave any telltale marks behind anywhere.
What Should You Put Over Tinted Moisturizer?
You can definitely put loose powder on top of the tinted moisturizer if you want to touch up your skin during the day.
Loose powder is a good choice if you want to touch up your skin during the day. It will absorb any excess oil and make your makeup last longer.
You can also use it to set your makeup. Just make sure it's a translucent powder so that it won't add color or change the tone of what you applied underneath.
Common Mistakes You Need to Avoid
When you're trying to find your signature look, there are a lot of options out there. But one thing is for sure: you don't want to make any of these mistakes when it comes to applying tinted moisturizer with powder!
Applying too much color or powder
Don't apply too much color or powder. It's tempting because the combination can be so pretty, but if you go overboard with either one, you'll end up looking like a shade of color that you did not intend for.
Not blending
Don't forget to blend! This step is key to ensuring that your look isn't caked on or streaky. Instead, you want it to look natural and even all over your face.
Forgetting certain areas 
Don't forget about your neck and chest area when applying! You may think they're just places where people don't pay attention, but they can make all the difference in how polished your overall makeup look feels, so don't miss them!
Final Thoughts on Putting Powder Over Tinted Moisturizer
It might feel like a bit of an extra step to put on powder over your tinted moisturizer, but it's actually a pretty straightforward process. It doesn't take much time or effort at all, and it can give you the perfect finish that you want.
Now that you know these tips, why not apply them the next time you are doing makeup? It'll create the look you wanted for your face, so you can look good for whatever you want.