We may earn commissions for purchases made through links on our site. Learn more on our about us page.
Real hair wigs can be incredibly expensive. You may be thinking that if you find a high-quality wig for an affordable price, you've won the lottery!
But just how much does a real hair wig cost? And why does the price vary so much from one style to another?
Let's take a look at some factors that influence the price of human hair wigs so you can decide if it's for you or not.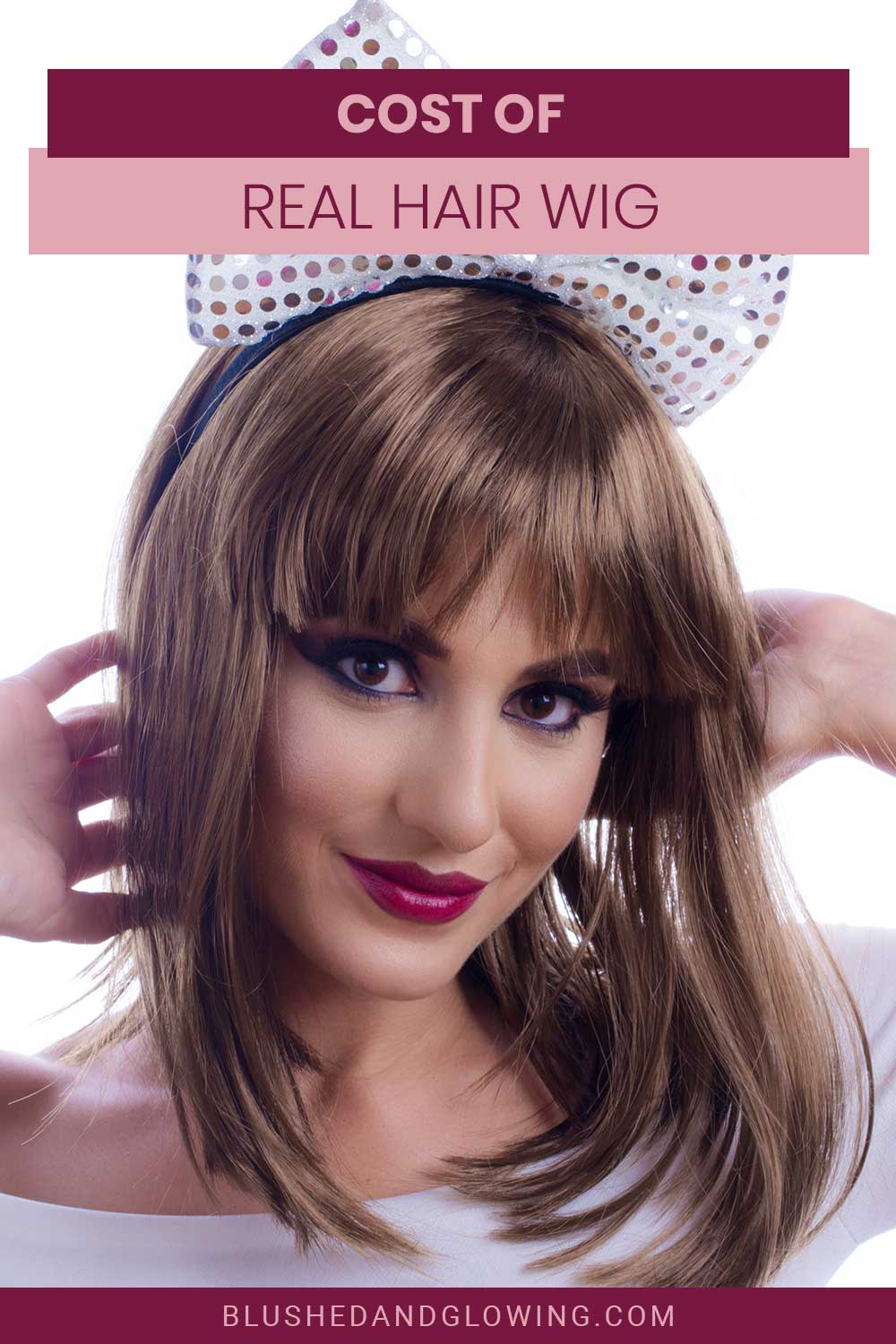 How Much Should You Pay for a Wig?
Human hair wigs are expensive, but you can find good quality ones for $100-$200 and even $300-$400. However, if you want something more luxurious or unique, you will need to spend from around $500 up to over $1000.
Typically, a synthetic hair wig costs less than a real hair one. But they don't last as long as human hair wigs.
Why Does the Price Vary so Much?
The cost of a wig depends on the quality of the hair, the length of the wig, and the complexity of your style. The most expensive wigs are made with human hair. Synthetic hair wigs cost less and typically cost $100 or less.
The wigs with real hair cost more because they're created by real hair. Also, stitching together takes time and effort, which is reflected in the cost.
How Long Do Real Human Hair Wigs Last?
Because you can style real human hair wigs, they can last much longer than synthetic wigs.
They also tend to be more durable and resilient, which means that you'll have a better chance of whittling down the time between replacements if you have your real human hair wig trimmed regularly.
A quality wig should last anywhere from 2 to 5 years, depending on how often it's worn and how well it's maintained (cleaned). If your budget permits, this is an investment that will pay off in the long run!
Where Should You Buy One?
If you are considering purchasing a human hair wig, the first thing to consider is where you're going to wear it and how long it will be before you can take it off.
If you plan on wearing the wig for an extended period or need one for medical reasons, then a human hair wig can be well worth the cost.
Wigs made with real hair tend to last longer than synthetic ones (which usually have an expected lifespan of six months), so if you don't want to spend more than once every few years replacing your hairpiece, real hair may be right for you.
Is a Human Hair Wig Worth it?
A human hair wig is an investment in your appearance, but having a beautiful look can be well worth the money.
Human hair wigs come in many styles and colors and allow you to change your look whenever you want by simply changing wigs. They are also easy to care for since they do not need heat styling or chemical processing like synthetic wigs do.
Final Thoughts on Cost Of Real Hair Wig
As you can see, there are a lot of factors that go into the cost of a human hair wig. The length and complexity of the style, as well as its quality, will affect how much money you spend on your new look. However, don't let this deter you from getting one!
If you choose wisely and invest in a high-quality wig, it will last for years and look as good as it does.