Blue Hair Dye That Doesn't Stain
We may earn commissions for purchases made through links on our site. Learn more on our about us page.
When you think blue hair dye, there's no doubt we worry about the stains. You could stain your skin, clothes, and even your tub/shower if you are not careful. Many blue hair dye products do stain, and some even claim they do not stain but still do.
Also, many shades of blue hair dye can stain worse than some. Let's discuss everything you need to know about hair dye products that claim they do not have slight staining, how much they cost, and more.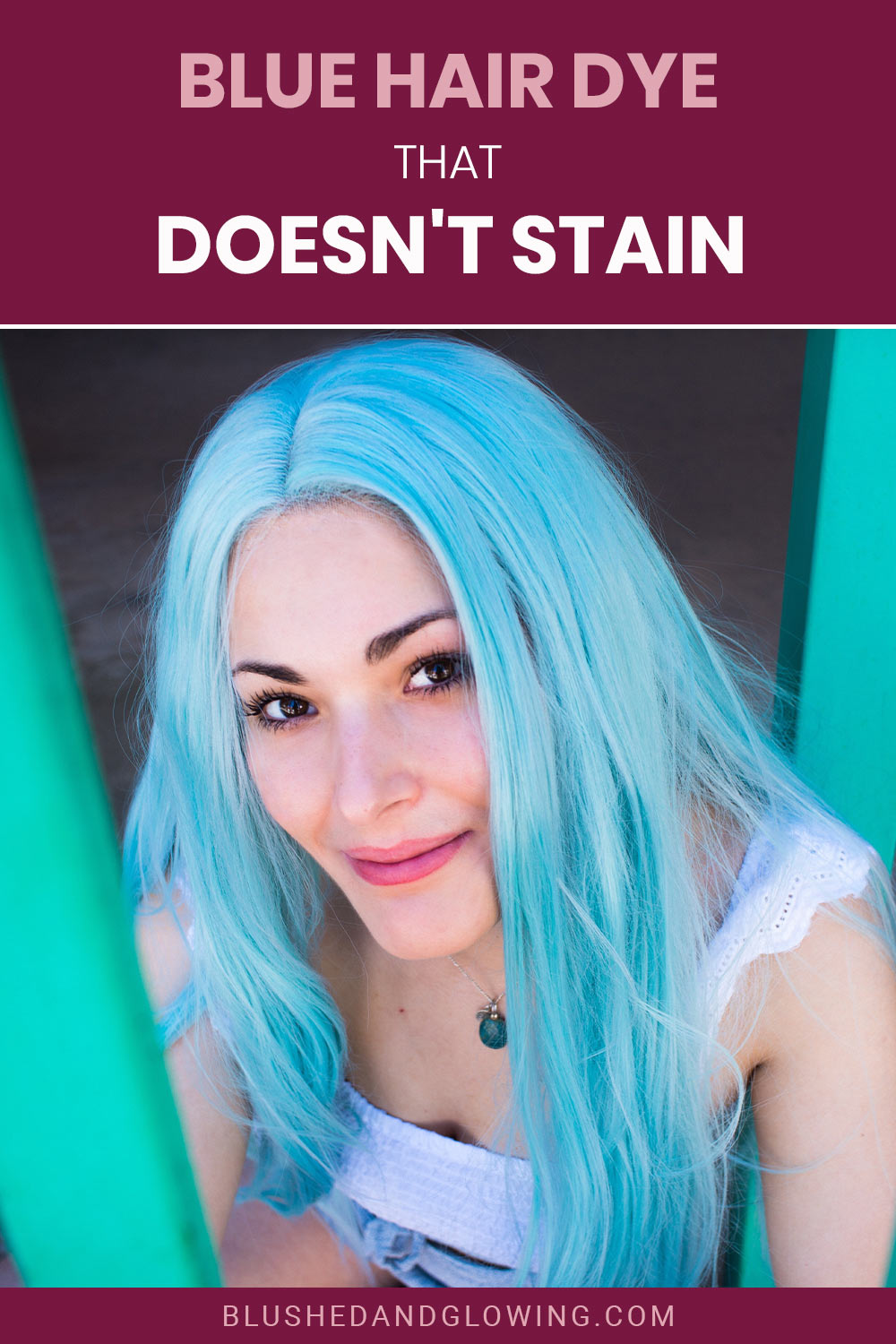 Why Do You Have the Stains?
In general, hair dye's purpose is to transform your hair to your desired color. Whether that be blue, pink, red, brown, blonde, or green, all hair dyes serve the same purpose. With that being said, it's important to note that there's bound to be some staining.
For example, you can't work with blue food coloring with your bare hands without expecting to have blue hands at the end of the project. Stains will occur when you don't protect your hands, clothes, and other surfaces from the blue hair dye.
Which Ones are the Best?
Let's talk about some hair dye brands & products that have little to no staining, making them perfect for your next touch-up. Listed below are some of the most popular options for stain-free blue hair dye.
Adore Semi-Permanent Hair Color – Indigo Blue
Celeb Luxury Intense Color Depositing Gem Lites Colorwash Shampoo
How Much Do They Cost?
Let's talk about prices. Ideally, you will be paying more for a higher quality hair dye. However, the cheaper, the more likely the dye will not be long-lasting, leaving you with stains that will be difficult to get rid of.
Adore Semi-Permanent Hair Color – Indigo Blue 4FL OZ – $31.05
Celeb Luxury Intense Color Depositing Gem Lites Colorwash Shampoo 8.5FL OZ – $46.84
What are Cheaper but Still Suitable Hair Dyes?
The cheaper the hair dyes, the more likely stains will occur. However, there are other precautions you can take to avoid dramatic staining. With that being said, there are plenty of cheaper options at your local grocery or shopping outlet.
Most cheaper dyes may be more short-term. However, it's essential to try and see which works best for you and your hair type.
Which Ones Do You Need to Avoid?
Aside from the few hair dye products that do not leave terrible staining, a few candidates still don't make the cut. Listed below are some hair dye brands you should avoid if you don't want yourself and your bathroom to look bubblegum blue for long periods.
Jerome Russell Punky Color Semi-Permanent Conditioning Hair Color – Lagoon Blue
Manic Panic Hair Dye Classic – Blue Moon
Final Thoughts on Blue Hair Dye that Doesn't Stain
Staining happens when we aren't careful in protecting our skin, clothing, and other surfaces. Brands like Adore offer blue hair dyes that are known to have little to no staining but can be pricey.
We are always looking for a cheaper option; we are only human, after all. However, when in search of more affordable alternatives that won't stain, it's best to avoid brands like Punky or Manic Panic. These are known to stain, and they can be very inconvenient.