Beauty Hacks That Will Change Your Life
We may earn commissions for purchases made through links on our site. Learn more on our about us page.
At some point in your life, you will become more interested in finding hacks for how you do things.
We don't blame you, and everyone wants an easier carefree way to do certain things that can become overly difficult. So today, we are giving you information on some current must-know beauty hacks!
Let's jump into today's beauty hacks! Below you'll read about hacks for finding the right foundation, how to apply makeup, how often you should be replacing your makeup, as well as some new-age beauty innovations you need to know.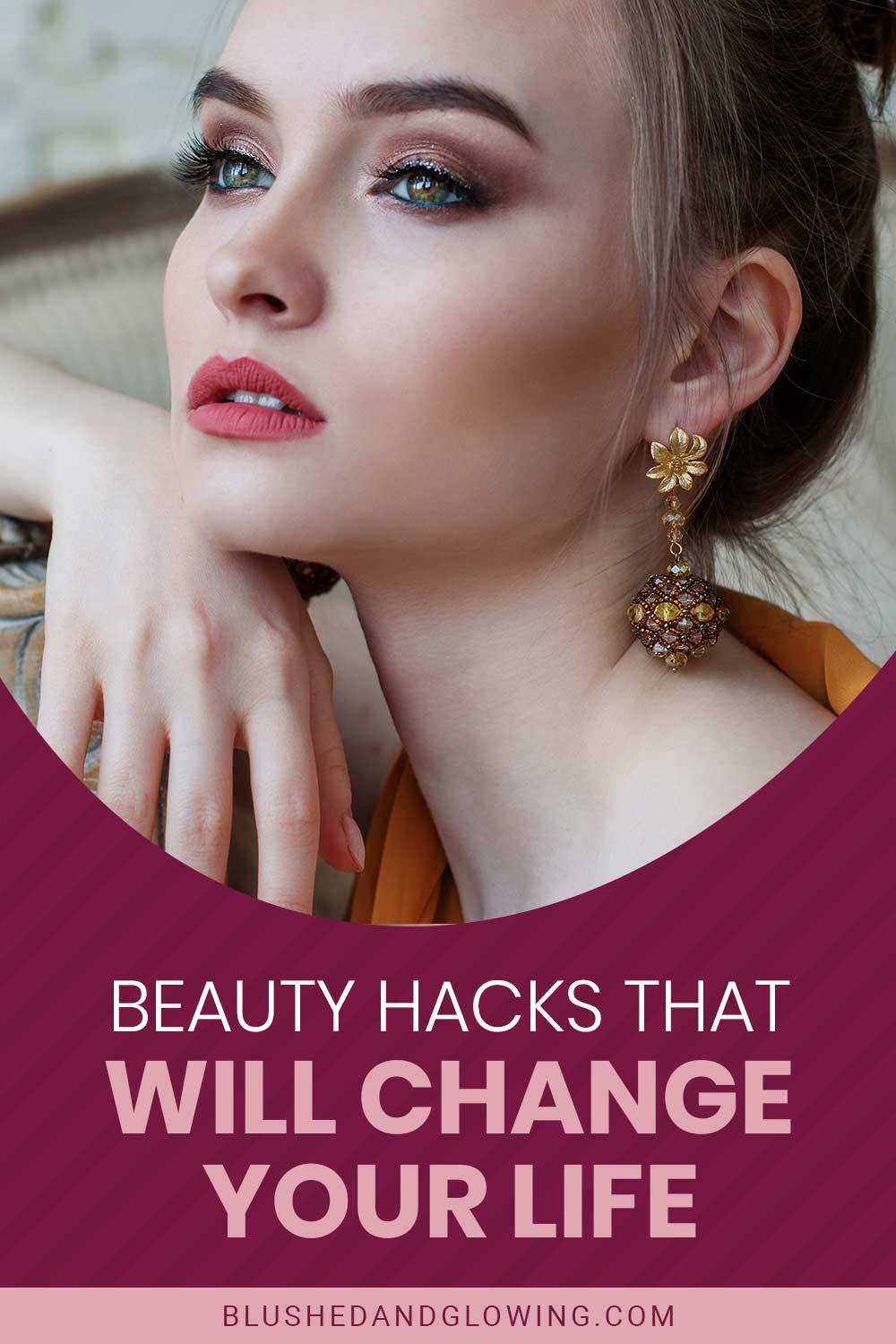 Important Beauty Hacks that Everyone Should Know
Petroleum Jelly or Vaseline can be used to strengthen the scent of your perfume or cologne.
Many forget that it's important to exfoliate lips. This can be done with a lip exfoliant or even with your own toothbrush.
Placing a dryer sheet on your hair brush will assist in taming any possible fly-away hairs.
Eye Drops can reduce the redness of pimples or blemishes on your face.
Apply dry shampoo the night before for a more volumizing result!
Tips for Finding the Right Foundation
Everyone who wears a good foundation can agree that finding that perfect color can be difficult if it feels like giving an arm and leg.
The easiest thing to do is to go get color matched by your local cosmetologist or makeup professional. However, if that's not for you, see some tips listed below.
Coming to terms with the quality of your skin in the first place is important. If your skin is oily, you're going to want to find an oil-free foundation, something matte!
Always be picky when it comes to what you're putting on your skin, and know what will benefit it or not.
Customize your own foundation and its coverage with companies specialized for it
Trial and error, if you don't succeed at first, pack your bags, just kidding, keep trying! Consider consulting with a makeup artist to help you find the right foundation for you!
How to Apply your Makeup Properly
When watching any beauty guru apply a beautiful makeup look, we all see something in common: the steps they take to apply their makeup! So once you've identified your favorite one, watch a few videos to get an idea of how to apply it and what to use.
Once you've seen how someone else does it, you can tailor the process to your needs to make it easier and simpler.
Most importantly, do not skip important moisturizing steps you need to take before applying your makeup. Ensuring your skin stays healthy and happy is a must.
How Often Should You Buy New Makeup?
Most makeup containers have a shelf date located on the label. This will tell you more specifically how often you should replace your makeup to keep your skin healthy. Most dermatologists say you should replace your makeup every 6 to 12 months.
We replace our makeup more often than one might think because, over time, bacteria can grow in our makeup containers, which is not something you'll want to be putting on your face!
Beauty Innovations You Need to Know
Sally Hansen Big Peel Off Base Coat: This product will assist you in removing nail polish not only in an easier, effective way but also in a way that will keep your nails more healthy.
Probelle Touch and Glow Nail Hardener: If you paint your nails a lot, this product is a must-have to repair any nail damage and prevent them by keeping your nails sturdy and strong.
Any custom-made haircare and skincare products: There are multiple companies that have introduced the idea of a tailored-to-you idea when it comes to beauty and hygiene products. These are a perfect turning point away from the one-size-fits-all products on the market.
Final Thoughts on Life Changing Beauty Hacks
Beauty hacks are perfect for those of us that need the look of a little more by doing a little less, and there's nothing wrong with that. But, thanks to hacks or alternatives listed above that help enhance your personal beauty standards, it just gets easier from here!
For those who are new to makeup, it's important to know about companies that will help you find your perfect match of foundation, and there are beauty gurus out there that can help you evolve your makeup application game.
And dermatologists that say you need to replace your makeup, so you don't break out.